STRATEGIC THEME & CORPORATE VALUES
STRATEGIC THEME
Support to economic development through good governance.

CORPORATE VALUES
FTI is committed to perform the highest standard of competent public service and sustainability to advance its role in the country's economic development, anchored on the following values:
- INTEGRITY
- ACCOUNTABILITY
- COMMITMENT
- PROFESSIONALISM
FTI QUALITY POLICY
The Food Terminal, Inc. is a gender-friendly food processing and distribution hub nationwide that advocates a Gender And Development (GAD) responsive workplace, committed to provide quality service at the highest standard of professionalism through continuous improvement, sustainability in compliance with the relevant legislation, guidelines and standard.
Mission
We shall provide accessible and modern facilities for agricultural producers to link with consumer and promote price stability.
Vision
We shall be the leading food processing and distribution hub in strategic locations nationwide.
A Look At The Past & A Glimpse Of The Future
The idea of a food terminal originated with the conceptualization and construction of the GREATER MANILA TERMINAL FOOD MARKET (GMTFM), envisioned to become the primary trade/market for food and agriculture in Metro Manila. It was the offshoot of a January 1967 Presidential directive, creating a committee assigned to look into the upliftment of the agricultural economy of the country. The committee recommended a marketing system designed to ensure price stability and increased productivity. It led to the foundation of the Greater Manila Terminal Food Market (GMTFM) on April 30, 1968 through Presidential Decree No. 347. Under the management of the Development Bank of the Philippines, it was registered as a private corporation with the Securities and Exchange Commission (SEC) on May 3, 1968.
In the 70's the company's major activities include warehousing, food processing, research and quality control, marketing services, and trading. Its storage facilities included the Central Refrigerated Warehouse (CRW). It was one of the largest single refrigerated warehouse in Asia with a total storage capacity of 55,000 cubic meter. It was built on a 4.5 hectare property occupying a floor area of 27,218 square meters. The plant included 18 chiller rooms, 8 freezer rooms, 7 blast freezers with a holding capacity of 1,600 cubic meters, 5 refrigerated processing rooms and an ice plant capable of producing 35 tons of tube ice a day. The company also operated a Class AA slaughterhouse which can process up to 50 large cattle and 650 hogs daily and an automated chicken dressing plant that handled 2,000 birds daily. Aside from those processing facilities, the company also leased out a 4,500 Multi-purpose Warehouse for processing activities. It had a walk-in freezer and 8 processing rooms for meat, fruits and vegetables. A portion was set aside for dry storage like cereals and beans. The Dry Warehouse had a storage space of 24,480 cubic meters capable to accommodate 238,380 cavans of rice. Manned by competent personnel, the food processing department had capabilities to grade, process, blast freeze and package fruits, vegetables and marine products for local and foreign markets.

In April 1979, the Human Settlements Development Corporation took over the ownership and management of the company. The following year, by virtue of Letter of Instructions No. 1013, FTI was classified as a Government Owned and Controlled Corporation. The FTI then became a major subsidiary of the NFA to further strengthen its position in the integrated growth and development of the food industry.
The FTI engaged in the wholesale of selected commodities to provide assistance to food producers and exporters. It also handled the retail of basic food items to the general public at its KADIWA centers.
During the oil crisis in 1973 prices of many commodities began to zoom beyond the reach of the common man. A scarcity in food supplies was felt as farm-to-market costs trebled. It was during this time that the concept of retailing the seven basic commodities at government-controlled rates was systematized. On April 14, 1980, the first KADIWA Center was put up at the FTI Complex. This was soon followed in population centers then into many parts of the country. KADIWA signifies oneness, togetherness, belonging in the vernacular. Basic commodities were retailed at affordable prices. This was due to the purchase of commodities in bulk at reduced prices. Between producers and consumers it was only the FTI and NFA which came in between, so only handling and transport costs were added. Relief services to calamity-stricken areas were also included in functions of the KADIWA, where rolling stores sell cheap commodities or bring relief goods. The KADIWA was not merely an outlet but also became a buying station for farm produce.
The KADIWA Centers were founded to stabilize prices and keep inflation to a minimum. From Northern Luzon, and the Mountain Provinces, the centers procure fresh vegetables then sell these at government rates. The rest are shipped to Metro Manila for distribution. In Southern Luzon, dried fish were bought from fisherfolks and brought to the most populous centers in the Metro. In the Visayas, they function as receiving centers for sugar and dried fish which were brought to others areas in short supply. In Mindanao, they provided grocery items, mostly canned fish while also buying vegetables and fruits produced in the region.
In general, FTI's trading department handled commodities that were seasonable, storable or characterized by a wide price gap between the producers and consumers; those that require development particularly for export and those that were assigned by the government for price support.

However, food trading, food processing, including slaughtering operations were suspended in 1989 because of conflict with free trade market forces. After operating continuously for 30 years, cold storage also ceased operations in 2004 due to technical problems and viability concerns.
At present, FTI basically operates as provider of: a.) prime industrial and commercial lots for medium-to-long term leases; b.) industrial buildings with standard-sized stalls ideal for office, warehouse or small-scale processing operations. Although disengaged in food trading, processing and storage, the company is still into intensified promotions as an agro-industrial-commercial estate by providing leasable facilities and buildings that cater for the needs of food producers, manufacturers, exporters and other sectors in the food industry.
With the recent renewal of its corporate life, FTI intends to position itself as a strategic partner of the government's program on food security and promoting the welfare of farmers and fisher-folks through the Regional Food Terminal (RFT) Project of FTI.

The RFT Project is an innovation of the former FTI. It seeks to empower the regions/provinces of the Philippines by establishing their own food terminals that will in turn improve the livelihood of the respective agri-fishery producers. It will provide storage and processing facilities to the producers/processors. It is also envisioned to create a network of food baskets and establish a system of monitoring supply and demand of agricultural products for the entire country.
MEET OUR PARTNERS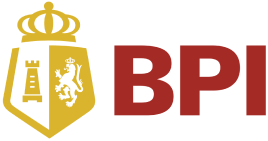 Bank of the Philippine Islands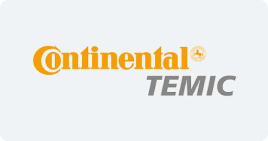 Continental Temic
Dizon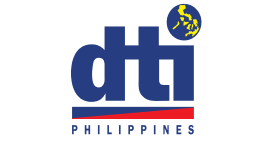 Department of Trade and Industry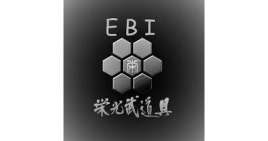 Eikobudogu